Stella's first day.
Today's leg was beautiful and varied in landscape and terrain. We walked 25 km to Castaneda under a cloudless sky and hot temperature. The paths among the trees were wider than most, the pine forests, dense and covered with ferns. The eucalyptus trees abundant and bigger as we traveled west. We stopped quite a few times to have coffee or something to drink, so counting the stop at Melide, where we had lunch, our stopping time was about 2 hours, which made this leg seem longer than what it was. The little villages we passed, all medieval and unchanged. Fresh water was abundant and our path went literally along and into many small brooks and rivers. The Rio Catasol was of great relief for Stella and Libia's tired feet. Today all of us were traveling with only small day packs, so we felt so much lighter. We saw the most number of horreos in the whole Camino. Some of the farms have up to three of them. Most are built of stone stilts and sides, others with brick and wood sides, but the most primitive and beautiful are the round ones built of rattan and straw; all of them quite special. The last kilometers from Boente were all uphill in a winding path, so it seemed endless. We finally reached Pension Santiago, our B&B, and when we got there, Justo was waiting for us under a shady awning in the garden having a beer. We sat there and had a drinkfresh, and some fresh cheese with olives, went up to our room and when I came out of the shower Libia was asleep. Stella and Justo had reserved in a town called Arzua, about 6 Km. from where we were. They came to pick us up to take us to dinner in Melide, at Pulperia Granache that had been recommended to us and that we had seen on the way out of town. We had the Galician specialties of caldo gallego, pulpo da feira, pimientos de Padron, and a bottle of good Abarino, all of this topped off by a digestive from Galicia called Oruja, an herbal liqueur, quite good. After arriving at Pension Santiago, we decided Libia and I would walk to Arzua to pick Stella up around 9:00 am to continue on to Pedrouzo.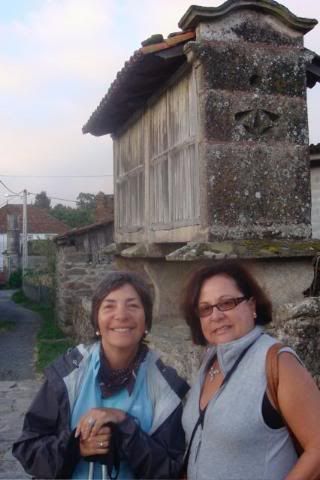 Sylvia, Stella and horreo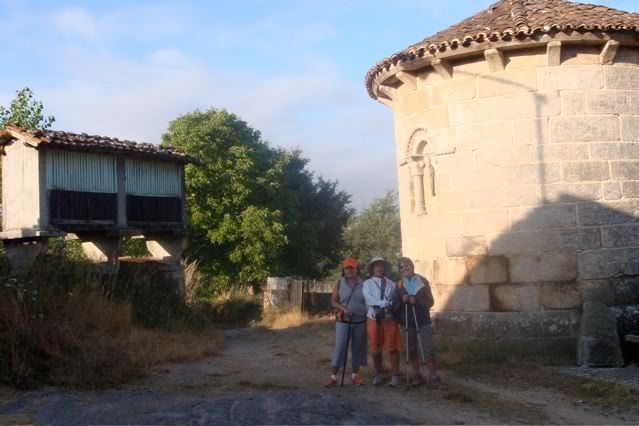 An unusual Galician Romanesque church. Horreo, left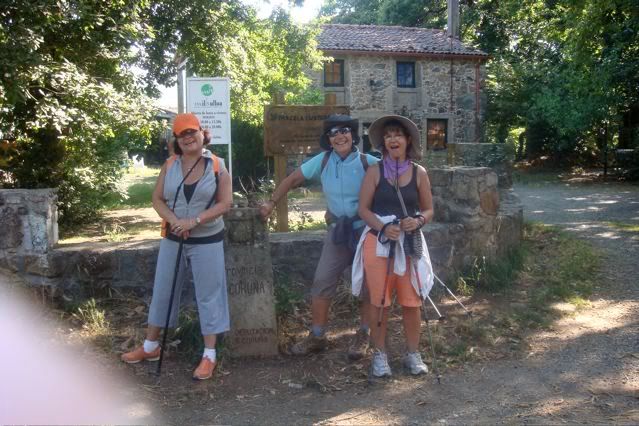 Near Leboreiro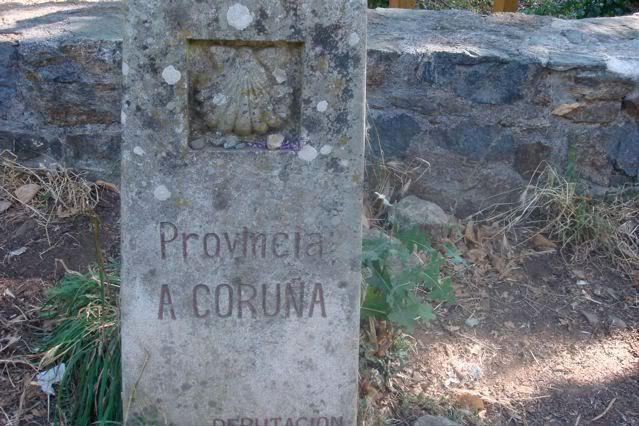 Entering the Province of La Coruna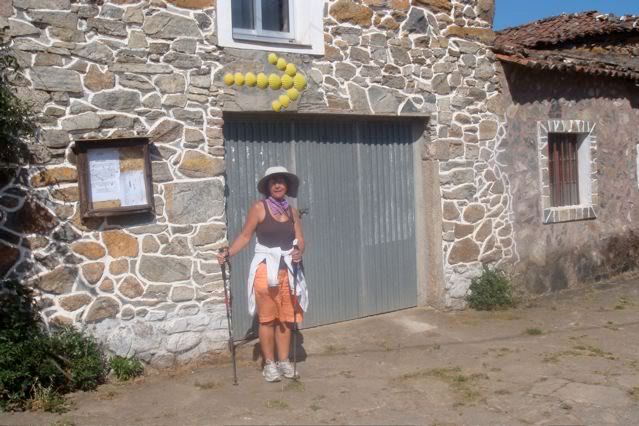 Which way to Santiago?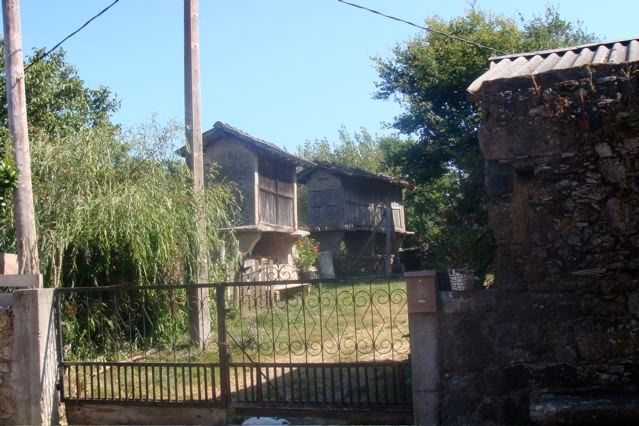 More horreos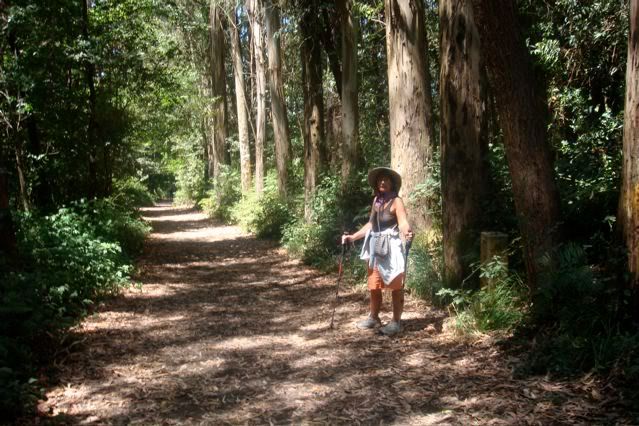 Large eucalyptus forest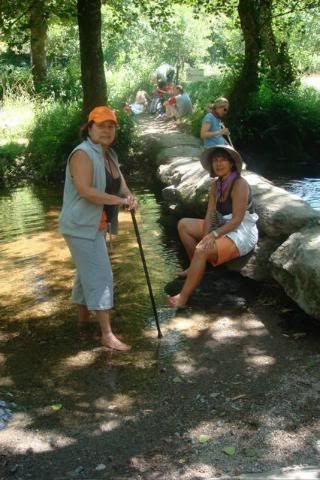 What a relief!