We continued south towards Staniel Cay. There were a few boats anchored in front of a lovely white beach, so we joined the group. There were about 15 of them. The spot was breathtaking, and as I looked onto the beach, I saw what I thought were pigs, or very big dogs. I chose to believe they were dogs, because who has ever heard of pigs on a beach?. After checking with the binoculars I realized they were pigs! There were 4 adults and 5 piglets. There were people on the beach playing with them and feeding them. Needless to say, Libia and I could not wait to go see them.
The next day after breakfast, we took the dingy with all of the food scraps from the day before to feed the pigs. They ran towards the boat, tried to get in, and one of them thought the oar was something he should eat. They were so adorable! People feed them everything, even beer from a bottle. The island is called Big Majors Spot, and the beach, of course, Pig Beach. We continued onto Staniel Cay to explore and to see as much as we could. The island is truly primitive. There is a funky Yacht Club with a restaurant and a few houses with rooms to rent. The village is tiny, but it has 3 grocery stores and a big church. It was Sunday; everyone was in church, so most businesses were closed.
We found out there would be a public party on the island at Club Thunderball, the local club that overlooks Thunderball Grotto, a very popular snorkeling spot. We were invited to it, but we had a Nascar race to watch, so the invitation was declined. We spent two nights anchored at Pig Beach, and on our second day, we took a better look at the island, did some food shopping, had a beer at the Yacht club, and had a great time with the dingy.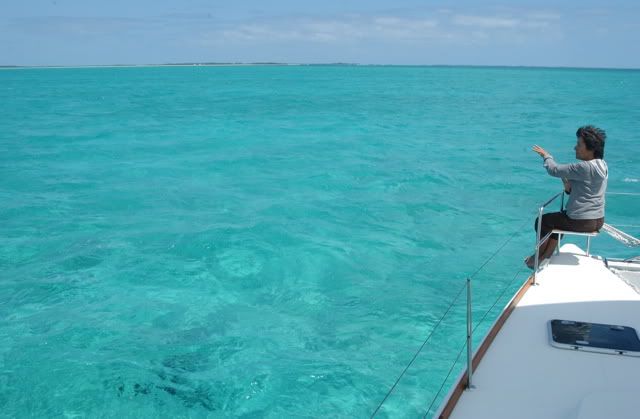 Gorgeous water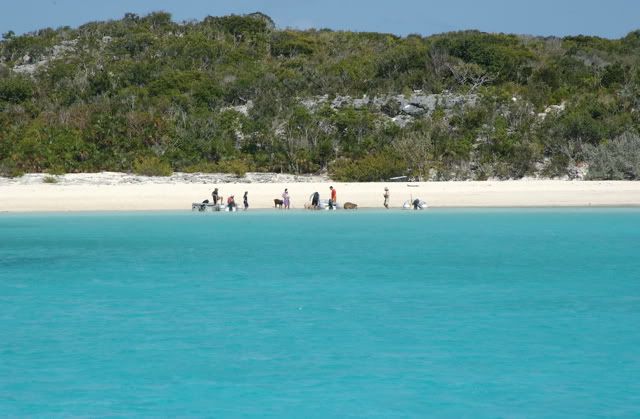 Pig Beach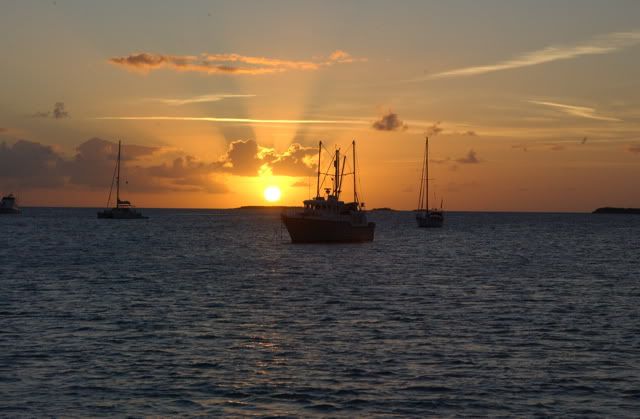 Sunset at Big Majors Spot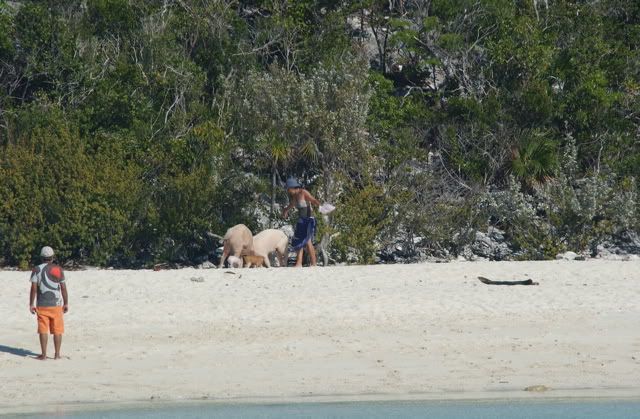 Feeding the pigs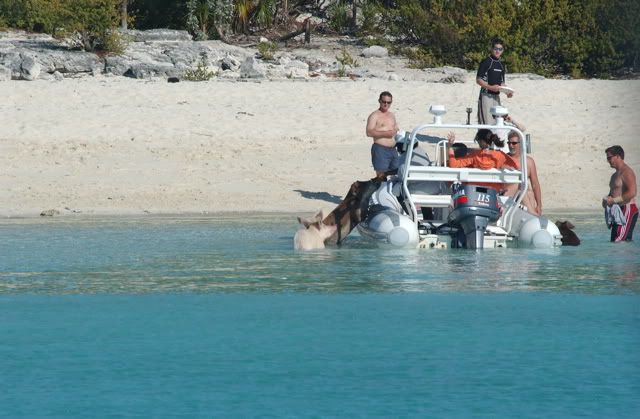 Beer drinking and swimming pigs