Our stay on New Providence Island has been absolutely wonderful. The Yacht Club where we stayed was a class act, and truly gorgeous spot to be waiting for the "good weather". In sailing terms, good weather refers to good sailing conditions. The entire time we were there, the weather was gorgeous, but the winds out at sea exceeded 25 knots. We knew we had to wait it out, so we decided to rent a car in order to see the whole island.
Pablo went to Bristol to see Juancho race, and Bill Libia and I stayed behind doing something different every day. We went to see the Bacardi Plant, which was quite interesting. Besides the one in Puerto Rico, they have one in Mexico, this one and one in Florida. They give you a short tour and they also do a tasting where you can try everything they produce. It was quite good. They have a store where you can buy their rum at factory prices.
The island has many different areas, and a lot of development is going on. Interestingly, we saw an incredible amount of churches, all of different denominations. One day I counted 22 between 2 neighborhoods. The area where we stayed, Lyford Cay, is by far the prettiest on the island. The houses and their gardens are unbelievably beautiful. Every time we went out walking or biking we saw gardeners at every house giving them maintenance. At the marina, the boats were huge yachts with large uniformed crews, who worked on cleaning them all day long. The Club had a private beach, restaurants, and of course golf and tennis courts.
On a Sunday, Libia and I took the car to downtown Nassau, parked it, and took a walking tour of the old city. We went to the fort, which overlooks the island, and where the large cruising boats can be seen very clearly. We went to Columbus House, the governor's house, the old library, the hospital and many other old colonial buildings.
The most popular and well known attraction here is Atlantis on Paradise Island, a very large resort Casino, much like the ones in Las Vegas. We went to see the aquarium, which was truly impressive, the rest we could do without. Too many people, too crowded, and so much like all other tourist infested places in the world.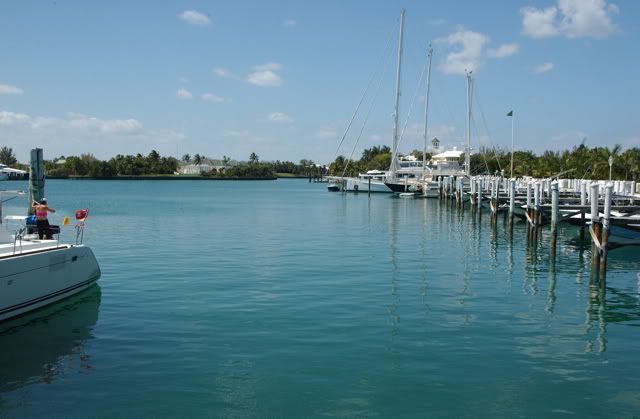 Lyford Cay Marina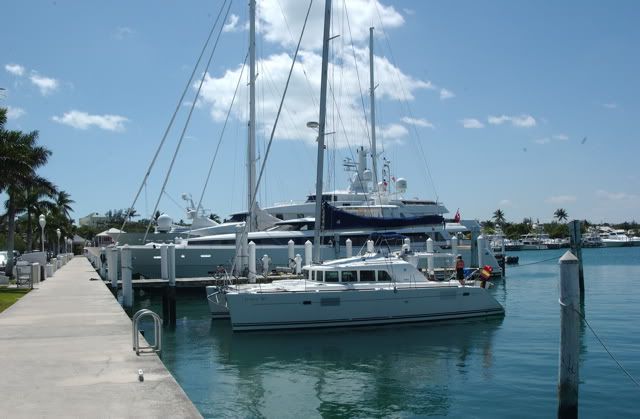 El Mico at LCM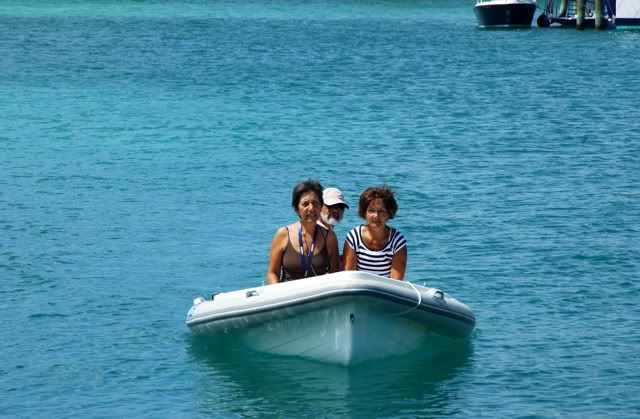 Coming back to El Mico
Quite a show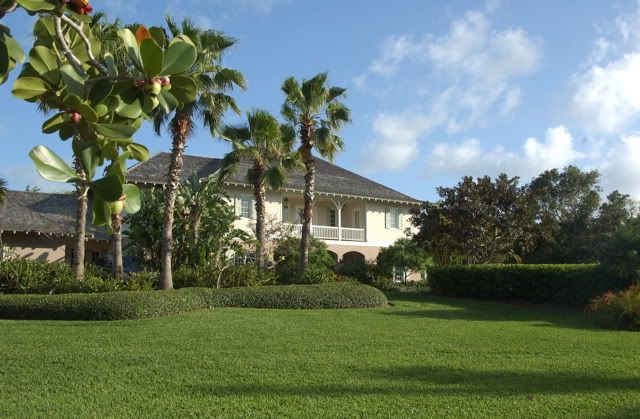 Lyford Cay house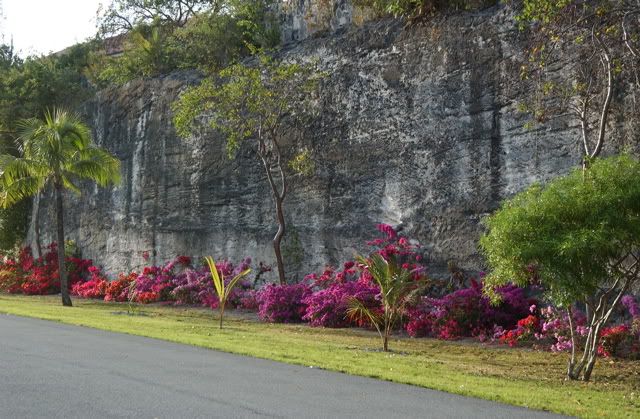 Along road in Lyford Cay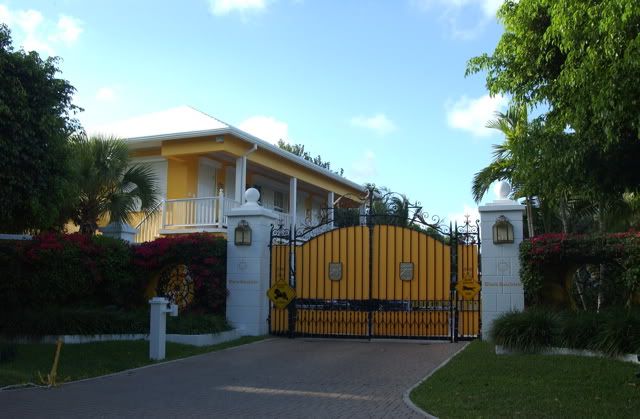 Another lovely house